Every day in America, approximately 10 children are shot and killed. Children 15 years old and younger are murdered with firearms at a higher rate in this country than in 25 other industrialized countries combined. These tragedies are an urgent reminder that we must not waver in our national commitment to reduce gun violence and to make our society safer for our children.
Photo © Abraham Menashe
—————————————————————————–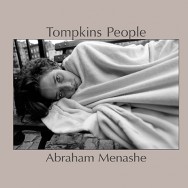 Featured photo is from Tompkins People, by Abraham Menashe, available from iTunes.