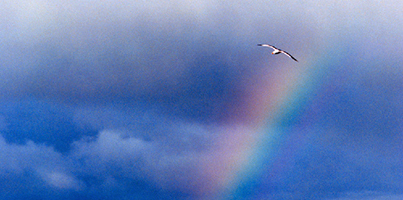 This domain is about the affirmations of light. Its title was inspired by the poet Mary Oliver, who portrays prayer as, a dipping of oneself toward the light.1
Site content pays homage to the generations who have made our lives brighter by their luminous offerings and meditations.
Light lives here.
It is also here that we befriend Light's precious twin— the Divine Dark and its unique gifts. Light makes us human, and as humans we hold dual citizenship—not only to Light's blessings, but also to its ever present Shadow. Our lives as well as our planet are embraced by vast darkness, made visible by the ongoing dippings into light.
The site is an outgrowth of my retrospective Dipping Into Light photo book. It's introduction offers insight into my theology of Light.
Abraham Menashe
New York City, January 1, 2014
1Mary Oliver, (Winter Hours, Houghton Mifflin, 1999) 108.