This domain offers 2 search fields, one for text entered, the other search field will look for photographs from Abraham Menashe's photo library:
1. "Search this Website…" below, will look for text.
To look for photos from Abraham Menashe's library, use "Search Photos…", at bottom of page.
For best word inquiries, from "Search this Website", input words in their exact sequence, example "Amy Adams" will be found but "Adams, Amy" will not.
If search term contains 3 words, as in "Giuseppe Matteo Alberti", inputting "Giuseppe Alberti" will not be found, while inputting all 3 words (in correct order) will be found.
For dates, use "Month Day, Year" format; example "November 15, 2015" will be found, but "15 November, 2015" will not.
You can restrict search content to selected categories when checkbox(es) next to categories are checked:
____________________________________
2. "Search Photos…" will return photos from Abraham Menashe's photo library.
For best results use fewest words, example "female surgeon", or "autistic child"; here, unlike text search field above, word order does not matter.
Chosen images can be delivered in high resolution within 3 hours of placing an order. You will need image ID or email me a lightbox.
When viewing search results, you can save your selections to "save to lightbox". The collection in the Lightbox can be sent to yourself or shared with a colleague via e-mail for further review. You can combine selections from multiple searches in one Lightbox before e-mailing. Image ID's are below image thumbnails. Once you know the photo ID, you can retrieve it by putting its ID into the Search Photos field. Example, photo ID of image below is 484-85-28a.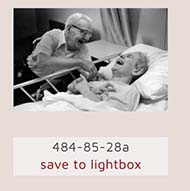 The image ID is also visible above the "i" in large image view of Lightbox.


____________________________________
Still need assistance? feel free to email Abraham Menashe