World Autism Awareness Day has been held every year since September 9, 1989, designated by the United Nations General Assembly resolution 62/139. To that end, there is a web site "World Autism Awareness Day" that provides materials and suggestions on how to participate in WAAD as well as a list of current activities different countries and organizations are conducting to celebrate WAAD.
Photo © Abraham Menashe
—————————————————————————–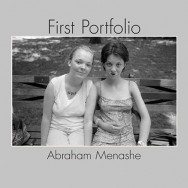 Featured photo is from First Portfolio, by Abraham Menashe, available from iTunes.