Citizens observe National Human Trafficking Awareness Day through acts of education, legislation, and enforcement.
According to an annual report on human trafficking released by the US State Department, 27 million men, women and children are exploited through human trafficking. Worldwide, at least two million children are estimated to be trafficked victims of the sex trade; and, in military conflicts, it is not uncommon for children to be forced to bear arms.
Photo © Abraham Menashe
—————————————————————————–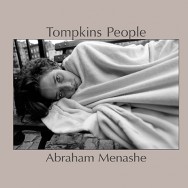 Featured photo is from Tompkins People by Abraham Menashe, available from iTunes.