Each year, one week before Thanksgiving, National Coalition for the Homeless and the National Student Campaign Against Hunger and Homelessness co-sponsor National Hunger and Homelessness Awareness Week.
During this week, a number of schools, communities and cities take part in a nationwide effort to bring greater awareness to the problems of hunger and homelessness.
Photo © Abraham Menashe
—————————————————————————–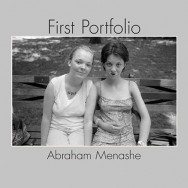 Featured photo is from First Portfolio, by Abraham Menashe, available from iTunes.