November commemorates National Hospice and Palliative Care Month, honoring work provided by all hospice associates and remind the nation how important GOOD end of life care is.
At the core of hospice and palliative care is the belief that you have the right to die pain-free and with dignity, and your family will receive the necessary support to allow you to do so.
Photo © Abraham Menashe
—————————————————————————–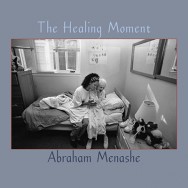 Featured photo from The Healing Moment by Abraham Menashe, available from iTunes.