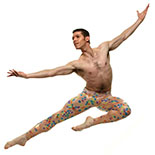 Paul Taylor (born July 29, 1930) is widely considered to be one of the foremost American choreographers of the 20th century.
Paul Taylor is among the last living members of the second generation of America's modern dance artists. He has continued to win acclaim for his recent creations as well as stagings of his earlier works. As prolific as ever, he may propel his dancers through space for the sheer beauty of it, or use them to wordlessly illuminate war, spirituality, sexuality, morality and mortality. If, as Balanchine said, there are no mothers-in-law in ballet, there certainly are dysfunctional families, disillusioned idealists, imperfect religious leaders, angels and insects in Taylor's dances.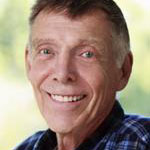 In the 1950s, when Taylor's work was so cutting-edge that it often sent confused audience members flocking to the exits, Martha Graham dubbed him the "naughty boy" of dance. In the 1960s he shocked the cognoscenti by setting his trailblazing modern movement to music composed 200 years earlier, and he inflamed the establishment by lampooning America's most treasured icons. In the 1970s he put incest center stage and revealed the primitive nature lurking just below men's and women's sophisticated veneer. In the 1980s he looked unflinchingly at marital rape and intimacy among men at war. In the 1990s he warned against religious zealotry and blind conformity to authority. In the first decade of the new millennium he condemned American imperialism, poked fun at feminism and looked death square in the face. And yet, while his work has largely been iconoclastic, Taylor has also made some of the most purely romantic, most astonishingly athletic, and downright funniest dances ever put on stage.