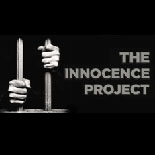 Barry Scheck, American lawyer, co-founded the Innocence Project, born September 19, 1949.
The Innocence Project is a non-profit legal organization that is committed to help exonerate wrongly convicted people through the use of DNA testing and to reforming the criminal justice system to prevent future injustice. The Innocence Project was founded in 1992 by Barry Scheck and Peter Neufeld. To date, the work of the Innocence Project has led to the freeing of 329 wrongfully convicted people, including 18 who spent time on death row.
As of June 2014, 316 people previously convicted of serious crimes in the United States had been exonerated by DNA testing since 1989, 18 of whom had been sentenced to death. Almost all (99%) of the convictions proven to be false were of males, with minority groups also disproportionately represented (approximately 70%). The National Registry of Exonerations lists 1,579 convicted defendants who were exonerated through DNA and non-DNA evidence from January 1, 1989 through April 12, 2015. According to a study published in 2014, more than 4% of persons sentenced to death from 1973 to 2004 are probably innocent. The following are some examples of notable exonerations:
In 2000, Neil J. Miller was exonerated after serving 10 years in prison of a 22 year sentence for the rape of a Boston college student. The Innocence Project and Cardozo Law Student, E. Elliot Adler, took the lead in Miller's case, representing only the second inmate in Massachusetts history to be cleared on DNA evidence. After Miller's exoneration, Lawrence Taylor, the true perpetrator of the crime was identified.
In 2004, Darryl Hunt was exonerated after serving 19.5 years in prison of a life sentence for the rape and murder of a newspaper copy editor, Deborah Sykes.
In 2007, after an investigation begun by The Innocence Project, James Calvin Tillman was exonerated after serving 16.5 years in prison for a rape he did not commit. His sentence was 45 years.
In 2007, Lynn DeJac's 1994 conviction was reversed on the basis of DNA evidence. She had been convicted of murdering her daughter Crystallynn Girard on February 13, 1993. She was the first woman to be exonerated of murder on the basis of DNA evidence.
In 2007, Floyd Brown was exonerated for the murder of an 80-year-old woman in Wadesboro, NC. Brown had served 14 years in Dorothea Dix Hospital and had the mental capacity of a 7-year-old. He had been convicted solely on the basis of a false confession by a State Bureau of Investigation (SBI) agent, who claimed that Brown had dictated the confession to him; however, Brown's mental state precluded that possibility. Floyd sued the state of North Carolina following his release.
In December 2009, James Bain was exonerated by DNA testing for a kidnapping, burglary, and rape he did not commit. Bain's appeal had previously been denied four separate times. His 35-year imprisonment made him the longest-incarcerated victim of a wrongful conviction to be freed through DNA evidence.
In June 2009, Barry Gibbs was awarded the largest civil rights settlement by the City of New York to that time of $9.9 million. He received an additional $1.9 million settlement from New York state in late 2010. He was wrongly convicted of the 1986 murder of Brooklyn prostitute Virginia Robertson based on coerced testimony by a witness during the investigation by NYPD detective Louis Eppolito, who was later convicted for serving as a mob hit man on the side. Gibbs's original sentence was 20 years to life, of which he served just under 19 years. Gibbs had been repeatedly denied parole because of his lack of admission of guilt. Gibbs was exonerated in 2006 with help from the Innocence Project.
In September 2010, days before he was to be executed, Kevin Keith was granted clemency by Ohio Governor Ted Strickland, thanks in part to the Ohio Innocence Project.
In February 2010, Greg Taylor was exonerated for the murder of a North Carolina prostitute after serving 17 years in prison. Taylor had been convicted without physical evidence, and the SBI failed to report all of their testing results during Taylor's original trial. Taylor described his experience as "the perfect storm of bad luck."
In 2014, Glenn Ford was exonerated for the murder of Isadore Newman. Ford, an African American, was convicted by an all-white jury without any physical evidence linking him to the crime, and with testimony withheld. He served 30 years on death row in Angola Prison before his release.