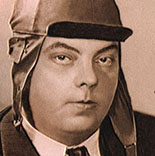 Antoine de Saint-Exupéry (officially Antoine Marie Jean-Baptiste Roger, comte de Saint Exupéry (June 29, 1900 – July 31, 1944), was a French aristocrat, writer, poet, and pioneering aviator during a period when flying machines were made of sticks and fabric.
He became a laureate of several of France's highest literary awards and also won the U.S. National Book Award. He is best remembered for his novella The Little Prince (Le Petit Prince) and for his lyrical aviation writings, including Wind, Sand and Stars and Night Flight.
Saint-Exupéry was a successful commercial pilot before World War II, working airmail routes in Europe, Africa and South America. At the outbreak of war, he joined the French Air Force (Armée de l'Air), flying reconnaissance missions until France's armistice with Germany in 1940. After being demobilized from the French Air Force, he traveled to the United States to persuade its government to enter the war against Nazi Germany. Following a 27-month hiatus in North America, during which he wrote three of his most important works, he joined the Free French Air Force in North Africa, although he was far past the maximum age for such pilots and in declining health. He disappeared over the Mediterranean on his last assigned reconnaissance mission in July 1944, and is believed to have died at that time.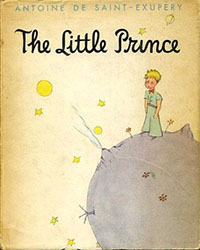 Prior to the war, Saint-Exupéry had achieved fame in France as an aviator. His literary works – among them The Little Prince, translated into over 250 languages and dialects – posthumously boosted his stature to national hero status in France. He earned further widespread recognition with international translations of his other works. His 1939 philosophical memoir Terre des hommes became the name of a major international humanitarian group, and was also used to create the central theme (Terre des hommes—Man and His World) of the most successful world's fair of the 20th century, Expo 67 in Montreal, Canada.
Following the German invasion of France in 1940, Saint-Exupery flew a Bloch MB.174 with the GR II/33 reconnaissance squadron of the Armée de l'Air.
After France's armistice with Germany, Saint-Exupery went into exile in North America, escaping through Portugal. He arrived in New York on the last day of 1940, with the intention of convincing the U.S. to enter the conflict against Nazi Germany quickly. On January 14, 1941, at a Hotel Astor author luncheon attended by approximately 1,500, he belatedly received his National Book Award for Wind, Sand and Stars, won a year earlier while he was occupied witnessing the destruction of the French Army. Consuelo followed him to New York several months later after a chaotic migration to the southern French town of Oppède, where she lived in an artist's commune, the basis of her autobiography, Kingdom of the Rocks: Memories of Oppède.
Between January 1941 and April 1943, the Saint-Exupérys lived in New York City's Central Park South in twin penthouse apartments, as well as The Bevin House mansion in Asharoken on Long Island, New York and a townhouse on Beekman Place in Manhattan.
It was after Saint-Exupéry's arrival in the United States that the author adopted the hyphen within his surname, as he was annoyed with Americans addressing him as "Mr. Exupéry". It was also during this period that he authored Pilote de guerre (Flight to Arras), which earned widespread acclaim, and Lettre à un otage (Letter to a Hostage), dedicated to the 40 million French living under Nazi oppression, plus numerous shorter pieces in support of France. The Saint-Exupérys also resided in Quebec City, Canada for several weeks during the late spring of 1942, during which time they met a precocious eight-year-old boy with blond curly hair, Thomas, the son of philosopher Charles De Koninck, with whom the Saint-Exupérys resided.
After he returned from his stay in Quebec, which had been wrought with illness and stress, the French wife of one of his publishers helped persuade Saint-Exupéry to produce a children's book, hoping to calm his nerves and also compete with the new series of Mary Poppins stories by P. L. Travers. Saint-Exupéry wrote and illustrated The Little Prince in New York City and the villiage of Asharoken in mid-to-late 1942, with the manuscript being completed in October. It would be first published months later in early 1943 in both English and French in the United States, and would but only later appear in his native homeland posthumously after the liberation of France, as his works had been banned by the collaborationist Vichy Regime.