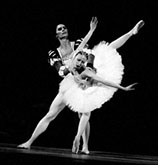 Victor Marius Alphonse Petipa (March 11, 1818 – July 14, 1910) was a French ballet dancer, teacher and choreographer. Petipa is considered to be the most influential ballet master and choreographer of ballet.
Marius Petipa is noted for his long career as premier maître de ballet of the St. Petersburg Imperial Theatres, a position he held from 1871 until 1903. Petipa created over fifty ballets, some of which have survived in versions either faithful to, inspired by, or reconstructed from the original — The Pharaoh's Daughter (1862); Don Quixote (1869); La Bayadère (1877); Le Talisman (1889); The Sleeping Beauty (1890); The Nutcracker (which was most likely choreographed by Lev Ivanov, perhaps with Petipa's counsel and instruction) (1892); Le Réveil de Flore (1894); La Halte de cavalerie (1896); Raymonda (1898); Les Saisons (1900), and Les Millions d'Arlequin (a.k.a. Harlequinade) (1900).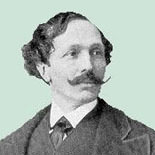 Petipa revived a substantial number of works created by other Ballet Masters. Many of these revivals would go on to become the definitive editions from which all subsequent productions would be based. The most famous of these revivals are Le Corsaire, Giselle, La Esmeralda, Coppélia, La Fille Mal Gardée (with Lev Ivanov), The Little Humpbacked Horse and Swan Lake (with Lev Ivanov).
Many dances have survived in an independent form from Petipa's original works and revivals in versions either based on the original or choreographed anew by others – the Grand Pas classique, Pas de trois and Mazurka des enfants from Paquita; La Carnaval de Venise Pas de deux from Satanella; The Talisman Pas de deux; La Esmeralda Pas de deux; the Diane and Actéon Pas de deux; Le Halte de Cavalerie Pas de deux; the Don Quixote Pas de deux; La Fille Mal Gardée Pas de deux; and the Harlequinade Pas de deux.
All of the full-length works and individual pieces which have survived in active performance are considered to be cornerstones of the ballet repertory.