Over one billion people, or approximately 15 per cent of the world's population, live with some form of disability. International Day of People with Disability is a United Nations sanctioned day that aims to promote an understanding of people with disability and encourage support for their dignity, rights and well-being.
Photo © Abraham Menashe
—————————————————————————–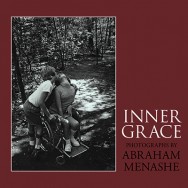 Featured photo is from Inner Grace, by Abraham Menashe. Available from iTunes.