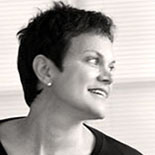 Julia Mae Spicher Kasdorf (born December 6, 1962) is an American poet, the author of three poetry collections–Sleeping Preacher (1992), Eve's Striptease (1998), and Poetry in America (2011)–all published by the University of Pittsburgh Press. Sleeping Preacher won the Agnes Lynch Starrett Poetry Prize and the Great Lakes College's Association Award for New Writing, and Eve's Striptease was named one of the top 20 poetry books of 1998 by Library Journal.
Spicher Kasdorf was awarded a 2009 NEA fellowship for poetry and is the recipient of a Pushcart Prize. She is also the author of a scholarly study of Pennsylvania writer Joseph W. Yoder, Fixing Tradition, and co-editor of two editions of Pennsylvania local color novels, Rosanna of the Amish by Joseph W. Yoder and The House of the Black Ring by Fred Lewis Pattee. Her essay collection, The Body and the Book: Writing a Mennonite Life, was awarded the Book of the Year award by the Conference on Christianity and Literature. She is Associate Professor of English and Women's Studies at the Pennsylvania State University.
MENNONITES
Julia Kasdorf
We keep our quilts in closets and do not dance.
We hoe thistles along fence rows for fear
we may not be perfect as our Heavenly Father.
We clean up his disasters. No one has to
call; we just show up in the wake of tornadoes
with hammers, after floods with buckets.
Like Jesus, the servant, we wash each other's feet
twice a year and eat the Lord's Supper,
afraid of sins hidden so deep in our organs
they could damn us unawares,
swallowing this bread, his body, this juice.
Growing up, we love the engravings in Martyrs Mirror:
men drowned like cats in burlap sacks,
the Catholic inquisitors,
the woman who handed a pear to her son,
her tongue screwed to the roof of her mouth
to keep her from singing hymns while she burned.
We love Catherine the Great and the rich tracts
she gave us in the Ukraine, bright green winter wheat,
the Cossacks who torched it, and Stalin,
who starved our cousins while wheat rotted
in granaries. We must love our enemies.
We must forgive as our sins are forgiven,
our great-uncle tells us, showing the chain
and ball in a cage whittled from one block of wood
while he was in prison for refusing to shoulder
a gun. He shows the clipping from 1916:
Mennonites are German milksops, too yellow to fight.
We love those Nazi soldiers who, like Moses,
led the last cattle cars rocking out of the Ukraine,
crammed with our parents- children then-
learning the names of Kansas, Saskatchewan, Paraguay.
This is why we cannot leave the beliefs
or what else would we be? why we eat
'til we're drunk on shoofly and moon pies and borscht.
We do not drink; we sing. Unaccompanied on Sundays,
those hymns in four parts, our voices lift with such force
that we lift, as chaff lifts toward God.
===========
WHAT I LEARNED FROM MY MOTHER
Julia Kasdorf
I learned from my mother how to love
the living, to have plenty of vases on hand
in case you have to rush to the hospital
with peonies cut from the lawn, black ants
still stuck to the buds. I learned to save jars
large enough to hold fruit salad for a whole
grieving household, to cube home-canned pears
and peaches, to slice through maroon grape skins
and flick out the sexual seeds with a knife point.
I learned to attend viewings even if I didn't know
the deceased, to press the moist hands
of the living, to look in their eyes and offer
sympathy, as though I understood loss even then.
I learned that whatever we say means nothing,
what anyone will remember is that we came.
I learned to believe I had the power to ease
awful pains materially like an angel.
Like a doctor, I learned to create
from another's suffering my own usefulness, and once
you know how to do this, you can never refuse.
To every house you enter, you must offer
healing: a chocolate cake you baked yourself,
the blessing of your voice, your chaste touch.