Foster Grandparents serve as role models and tutors for children in public schools, private schools, Head Start and qualified preschools by teaching them vital skills, like reading, that are critical to lifelong success. The skills and lessons shared through the Foster Grandparent Program are fundamental to the lives of children.
Photo © Abraham Menashe
—————————————————————————–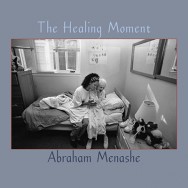 Featured photo from The Healing Moment, by Abraham Menashe, available from iTunes.