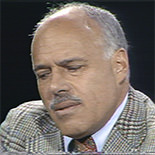 Malcolm Boyd (June 8, 1923 – February 27, 2015) was an American Episcopal priest and author.
He was active in the civil rights movement as one of the Freedom Riders in 1961 and as a minister. Boyd reached people with his book of prayers, Are You Running with Me, Jesus? (1965), which became a bestseller. In 2005 it was published in a 40th-anniversary edition. Boyd also was active in the anti-war movement.
In 1977 Boyd "came out", revealing that he was homosexual and becoming a spokesman for gay rights. In 2013 he served as a poet/writer in residence at St. Paul Cathedral in Los Angeles.