International Women's Day is now an official holiday in many countries of the world. The tradition sees men honoring their mothers, wives, girlfriends, colleagues, etc with flowers and small gifts. In some countries IWD has the equivalent status of Mother's Day where children give small presents to their mothers and grandmothers.
The new millennium has witnessed a significant change and attitudinal shift in both women's and society's thoughts about women's equality and emancipation. Many from a younger generation feel that 'all the battles have been won for women' while many feminists from the 1970's know only too well the longevity and ingrained complexity of patriarchy. With more women in the boardroom, greater equality in legislative rights, and an increased critical mass of women's visibility as impressive role models in every aspect of life, one could think that women have gained true equality. The unfortunate fact is that women are still not paid equally to that of their male counterparts, women still are not present in equal numbers in business or politics, and globally women's education, health and the violence against them is worse than that of men.
Annually on March 8, thousands of events are held throughout the world to inspire women and celebrate achievements. A global web of rich and diverse local activity connects women from all around the world ranging from political rallies, business conferences, government activities and networking events through to local women's craft markets, theatric performances, fashion parades and more.
Photo © Abraham Menashe
—————————————————————————–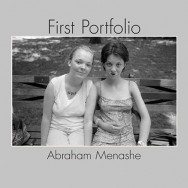 Featured photo was taken at the first Gay Parade in New York City. The moment highlights the camaraderie, vitality, and energy that helped fuel the women's movement. From First Portfolio, available from iTunes.