International Whores' Day or International Sex Workers' Day, on June 2nd each year, recognizes prostitutes and their often exploited working conditions. The event commemorates the occupation of Église Saint-Nizier in Lyon by more than a hundred prostitutes on June 2, 1975 to draw attention to their situation. It has been celebrated annually since 1976.
The World Charter for Prostitutes' Rights is a declaration of rights adopted in 1985 to protect the rights of prostitutes worldwide. It was adopted by the International Committee for Prostitutes' Rights (ICPR). The distinction between voluntary and forced prostitution was developed by the prostitutes' rights movement in response to feminists and others who saw all prostitution as abusive.
Photo © Abraham Menashe
—————————————————————————–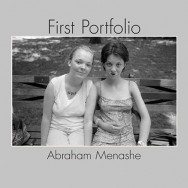 Featured photo is from First Portfolio, by Abraham Menashe, available from iTunes.