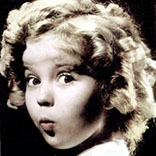 Shirley Temple Black (April 23, 1928 – February 10, 2014) was an American film and television actress, singer, dancer and public servant.
She was most famous as a child star in the 1930s. As an adult, she entered politics and became a diplomat, serving as United States Ambassador to Ghana and later to Czechoslovakia, and as Chief of Protocol of the United States.
Temple began her film career in 1932 at the age of three. In 1934, she found international fame in Bright Eyes, a feature film designed specifically for her talents. She received a special Juvenile Academy Award in February 1935 for her outstanding contribution as a juvenile performer to motion pictures during 1934, and film hits such as Curly Top and Heidi followed year after year during the mid-to-late 1930s. Licensed merchandise that capitalized on her wholesome image included dolls, dishes and clothing. Her box office popularity waned as she reached adolescence, and she left the film industry in her teens. She appeared in a few films of varying quality in her mid-to-late teens, and retired completely from films in 1950 at the age of 22. She was the top box-office draw four years in a row (1935–38) in a Motion Picture Herald poll.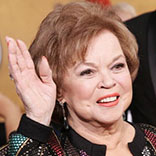 Temple returned to show business in 1958 with a two-season television anthology series of fairy tale adaptations. She made guest appearances on television shows in the early 1960s and filmed a sitcom pilot that was never released. She sat on the boards of corporations and organizations including The Walt Disney Company, Del Monte Foods and the National Wildlife Federation. She began her diplomatic career in 1969, with an appointment to represent the United States at a session of the United Nations General Assembly. In 1988, she published her autobiography, Child Star.
Temple was the recipient of numerous awards and honors including the Kennedy Center Honors and a Screen Actors Guild Life Achievement Award. She ranks 18th on the American Film Institute's list of the greatest female American screen legends of all time.