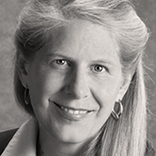 Jill Bolte Taylor (born May 15, 1959) is a neuroanatomist – a brain scientist who studies the anatomy of the brain.
Her training is in the postmortem investigation of the human brain as it relates to schizophrenia and the severe mental illnesses. She just started the Jill Bolte Taylor Brains, Inc not-for-profit and she is affiliated with the Indiana University School of Medicine and is the national spokesperson for the Harvard Brain Tissue Resource Center.
Taylor's personal experience with a massive stroke, experienced in 1996 at the age of 37, and her subsequent eight-year recovery, has informed her work as a scientist and speaker. For this work, in May 2008 she was named to Time Magazine's 2008 Time 100 list of the 100 most influential people in the world. "My Stroke of Insight" received the top "Books for a Better Life" Book Award in the Science category from the New York City Chapter of the National Multiple Sclerosis Society on February 23, 2009 in New York City.
On December 10, 1996, Taylor woke up to discover that she was experiencing a stroke. The cause proved to be bleeding from an abnormal congenital connection between an artery and a vein in the left hemisphere of her brain, an arteriovenous malformation (AVM). Three weeks later, on December 27, 1996, she underwent major brain surgery at Massachusetts General Hospital (MGH) to remove a golf ball-sized clot that was placing pressure on the language centers in the left hemisphere of her brain.
Taylor's February 2008 TED Conference talk about her memory of the stroke became an Internet sensation, resulting in widespread attention and interest around the world. It became the second most viewed TED talk of all time.