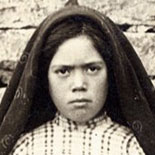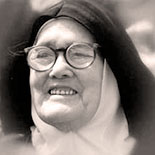 Lúcia de Jesus Rosa dos Santos – Sister Mary Lucy of Jesus and of the Immaculate Heart, better known as Sister Lúcia of Fátima – (March 28, 1907 – February 13, 2005) was a Roman Catholic Discalced Carmelite nun from Portugal. She was one of three children who witnessed a series of apparitions of the Virgin Mary in Fátima, Portugal, in 1917.
————————————————————————————————————————-
Photographs of Fatima pilgrims are among the photos in The Face of Prayer, by Abraham Menashe, available from iTunes.