The Beloved Rose Has Its Own Month. President Reagan signed legislation that made the rose the United States' National Floral Emblem.
"In the driest whitest stretch of pain's infinite desert, I lost my sanity and found this rose"
— Rumi
Photo © Abraham Menashe
—————————————————————————–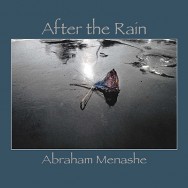 Featured photo is from After the Rain, by Abraham Menashe, available from iTunes.