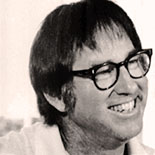 Robert Larimore "Bobby" Riggs (February 25, 1918 – October 25, 1995) was an American tennis player.
He was the World No. 1 or the World co-No. 1 player for three years, first as an amateur in 1939, then as a professional in 1946 and 1947. He played his first professional tennis match on December 26, 1941.
At the age of 55 he competed in a challenge match against Billie Jean King, one of the top female players in the world. "The Battle of the Sexes" match was one of the most famous tennis events of all time, with a $100,000 winner-take-all prize.