Play Day started in 1986 when play centers and playgrounds were threatened with cuts, so community leaders came up with the idea of a day to highlight how much of a loss these playgrounds would be. The organizers also want to raise awareness of the importance of play in children's lives AND adults.
Photo © Abraham Menashe
—————————————————————————–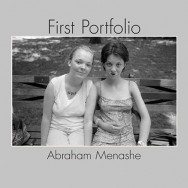 Featured photo is from First Portfolio, by Abraham Menashe, available from iTunes.