The United States Senate designed March 25th as the National Cerebral Palsy Awareness Day. A day to encourage all people in the United States to become more informed and aware of cerebral palsy.
About 75 percent of people with cerebral palsy also have 1 or more developmental disabilities, including epilepsy, intellectual disability, autism, visual impairment, and blindness. The Centers for Disease Control and Prevention has released information indicating that cerebral palsy is increasingly prevalent and that about 1 in 278 children have cerebral palsy. Although it affects approximately 800,000 people in the United States, it has not stopped them from achieving greatness and fulfilling their dreams.
Photo © Abraham Menashe
—————————————————————————–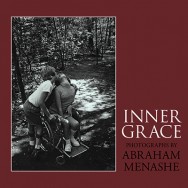 Featured photo is from Inner Grace, by Abraham Menashe, available from iTunes.