Pieter Cornelis "Piet" Mondrian (March 7, 1872 – February 1, 1944), was a Dutch painter. He was an important contributor to the De Stijl art movement and group, which was founded by Theo van Doesburg.
Photo © Abraham Menashe
—————————————————————————–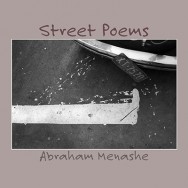 Featured photo, a tribute to Piet Mondrian, from Street Poems, by Abraham Menashe, available from iTunes.