Lesbian, Gay, Bisexual & Transgender Pride Events in the United States commemorate the Stonewall Riots, marking the first time that gays fought back physically against police harassment and entrapment. The Stonewall Riots occurred on June 27 – 29, 1969 outside the Stonewall Inn in Greenwich Village. These riots are considered responsible for initiating the modern queer liberation movement worldwide. Pride Week seeks to publicize the successes and struggles for equality by the queer community.
Photo © Abraham Menashe
—————————————————————————–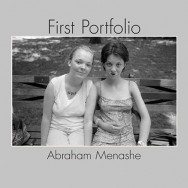 Featured image was made in 1970 at the very first Gay Parade in New York City, First Portfolio, by Abraham Menashe, available from iTunes.