National Insect Week will run from June 23- 29. The purpose of the awareness week is to remind us of the importance of the role of insects in our everyday lives. There is one insect that most of us do have a love of – and that is the ladybird! The ladybird has an important role to play in our gardens as it eats greenfly. This lovely little insect, is also very popular with young children and features in many children's stories and nursery rhymes.
Photo © Abraham Menashe
—————————————————————————–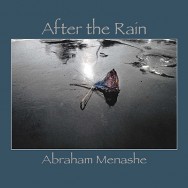 Featured photo is from After the Rain, by Abraham Menashe, available from iTunes.