Since the first Mental Health Awareness Week in 2000, the Mental Health Foundation pushed topics like loneliness, anger, fear, alcohol and friendship into the public sphere. Organizations across the U.S. join together to sponsor a variety of events to promote community outreach and public education concerning mental illnesses such as major depressive disorder, bipolar disorder, and schizophrenia.
An estimated 26.2 percent of Americans ages 18 and older – about one in four adults – suffer from a diagnosable mental illness in any given year. However, stigma surrounding mental illness is a major barrier that prevents people from seeking the mental health treatment that they need.
Photo © Abraham Menashe
—————————————————————————–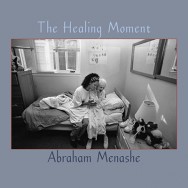 Featured photo is from The Healing Moment, by Abraham Menashe, available from iTunes.