Gratitude Day is celebrated annually on September 21. The official beginning of World Gratitude Day was in 1965 at the East-West Center in Hawaii at a Thanksgiving dinner honoring grantees hosted by Sri Chinmoy, a meditation guru. As director of the United Nations Meditation Group, he suggested the idea as a globally unifying holiday.
Photo © Abraham Menashe
—————————————————————————–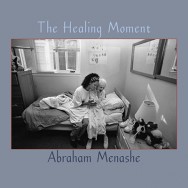 Featured photo is from The Healing Moment, by Abraham Menashe, available from iTunes.