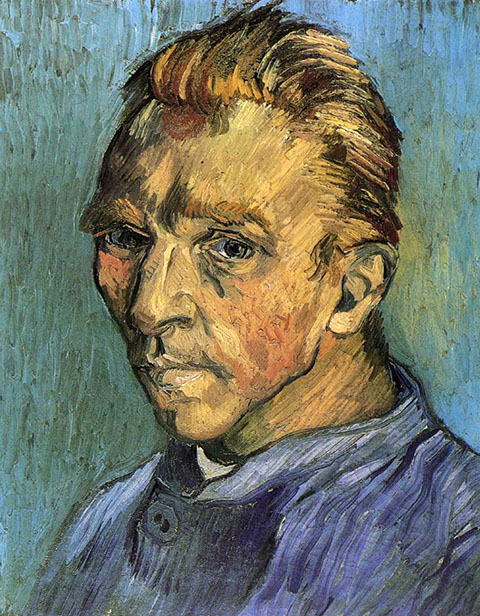 From a New York Times article, dated November 20, 1998:
A new chapter in auction history unfolded at Christie's last night when a haunting van Gogh self-portrait from 1889 was sold for $71.5 million, nearly three times its high estimate. It was the second highest price for a van Gogh at auction and the third highest price for any artwork ever sold at auction.
Right from the start, the evening had the feel of a winner — quite a reversal from the previous three nights, when buyers were reserved and prices mixed. The sale began with a dazzling group of Magrittes from the estate of Harry Torczyner, the artist's lawyer, many of which brought more than twice their high estimates. And then bidding fever became contagious.
The sale totaled $166.7 million, far above its high estimate of $134.3 million. Of the 68 works offered, 59 found buyers.
"The depth of the bidding was extraordinary," said Franck Giraud, head of Christie's 19th and 20th-century art departments in New York. "Buyers came from every part of the world."
The high price for the van Gogh stunned the audience, which overflowed Christie's salesroom. Seven bidders, on the phone and in the room, seriously tried to buy it. By the time the bids reached $50 million, the competition was down to a telephone bidder and Christopher Hartop, director of specialist departments at Christie's, who was taking his cues from John Lumley, the head of the 19th- and 20th-century art for Christie's worldwide. When Mr. Lumley discreetly nodded, Mr. Hartop's hand went into the air.
What made van Gogh's "Portrait of an Artist Without His Beard" so special was that the artist painted it for his mother, Anna Cornelia Carbentus van Gogh, for her 70th birthday not long before his suicide in 1890. At the time, van Gogh was ill in Saint Remy, France, and wanted to reassure his mother that he was all right. He painted himself with chiseled features, a clean-shaven face and an intense stare.