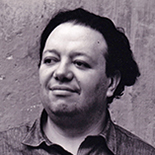 Diego María de la Concepción Juan Nepomuceno Estanislao de la Rivera y Barrientos Acosta y Rodríguez, known as Diego Rivera (December 8, 1886 – November 24, 1957) was a prominent Mexican painter and the husband of Frida Kahlo.
His large wall works in fresco helped establish the Mexican Mural Movement in Mexican art. Between 1922 and 1953, Rivera painted murals among others in Mexico City, Chapingo, Cuernavaca, San Francisco, Detroit, and New York City. In 1931, a retrospective exhibition of his works was held at the Museum of Modern Art in New York City.
Diego Rivera was born in Guanajuato, Mexico to a well-to-do family. Diego had a twin brother named Carlos, who died two years after they were born. Rivera began drawing at the age of three, a year after his twin brother's death. He had been caught drawing on the walls. His parents, rather than punishing him, installed chalkboards and canvas on the walls.