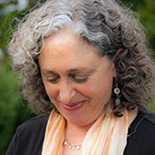 Shaina Noll was born in 1955 and grew up in Milwaukee, Wisconsin. After sojourns in Dallas and the San Francisco Bay area, she lived for 24 years in Santa Fe, New Mexico and moved to Port Townsend, Washington in August of 2008. She is married to Richard Noll in 1985 who has been a collaborator on all of her recordings and is also her partner in their business, Singing Heart Productions.
The spiritual domain is at the center of everything Noll's life, and is reflected in all of her work. With the concept of Namaste' as her guide, cultivation and deepening of compassion and respect for everyone, and all of life is ongoing practice.
My songs are used as a healing tool by therapists, clergy, healers, medical practitioners, hospice workers and more, to support those in recovery, healing from childhood trauma or abuse, dealing with disabilities, serious or terminal illness, grief and loss. And they have welcomed thousands of children to the world, soothed them to sleep each night, and offered a gift of peaceful energy to the whole family.
In 1991, while singing to her son Mischa one night, NolI had a clear and dramatic inspiration: "Consider the possibility that the songs you sing to your children could be a gift to adults who were never sung to …". A powerful and deeply fulfilling new direction in her life began. Songs for the Inner Child was released in 1992, and three other CD's between 1995 and 2007.
RETURN AGAIN
A song about birth and rebirth written by Shlomo Carlebach
Return again, return again,
Return to the land of your soul.
Return to what you are.
Return to who you are.
Return to where you are
Born and reborn again.
Return again, return again,
Return to the land of your soul.