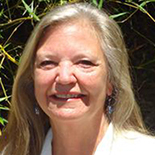 Robin Heerens Lysne, author, artist, and energy medicine/intuitive practitioner, born 1953.
FIRST STEP
Robin Heerens Lysne
Beginnings
are sometimes foggy.
The path is not always clear.
The end of one begets another.
To begin, put one foot
in front of the other.
Your foot knows where to land,
the one that moves forward first.
Forget about the best foot.
Just put it out there.
Stop traffic if you have to.
Go home if that is where it leads you.
Go back to work
if that is where your foot falls.
You don't have to
go anywhere
Just rest.
After you step,
take another.
Forget about the weather.
Step
Step again.