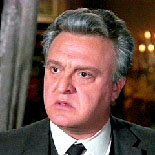 Vincent Gardenia (born Vincenzo Scognamiglio; January 7, 1920 – December 9, 1992) was an Italian-American stage, film, and television actor.
Vincent was nominated for the Academy Award for Best Supporting Actor two times for Bang the Drum Slowly (1973) and Moonstruck (1987). He also portrayed Det. Frank Ochoa in Death Wish (1974) and its 1982 sequel and Mr. Mushnik in the 1986 musical film version of Little Shop of Horrors.
Other films Gardenia appeared in include Murder Inc. (1960), The Hustler (1961), The Front Page (1974), Greased Lightning (1977) and Heaven Can Wait (1978).