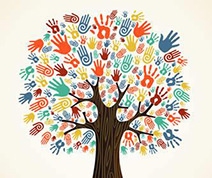 The International Day of Charity is observed annually on September 5th.
It was declared by the UN General Assembly in 2012 and is dedicated to commemorate the common desire to help the most disadvantaged members of society and to promote charitable activities around the world.
Charity, like the notions of volunteerism and philanthropy, provides real social bonding and contributes to the creation of inclusive and more resilient societies. The date of September 5 was chosen in order to commemorate the anniversary of the passing away of Mother Teresa of Calcutta.