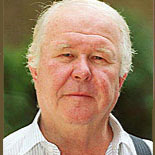 Ned Thomas Beatty (born July 6, 1937) is an American actor.
Beatty appeared in more than 160 films and has been nominated for an Academy Award, two Emmy Awards, an MTV Movie Award for Best Villain and a Golden Globe Award; he also won a Drama Desk Award.
These nominations stemmed from his performances in films and television series such as Network (1976), Friendly Fire (1979), Last Train Home (1990), Hear My Song (1991), the adaptation film Cat on a Hot Tin Roof (2004), and Toy Story 3 (2010).