Welfare is the provision of a minimal level of well being and social support for all citizens, sometimes referred to as public aid. The Social Security Act was signed on August 14, 1935 by President Franklin D. Roosevelt, to provide emergency relief measures in the middle of the Great Depression.
Photo Abraham Menashe
——————————————————————————————————————-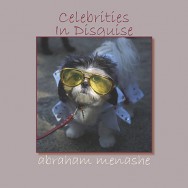 Welfare Lady, as featured in Celebrities In Disguise, by Abraham Menashe, available from iTunes.