Francesco Vincent Serpico (born April 14, 1936) is a retired American New York City Police Department officer who is most famous for testifying against police corruption in 1971. Most of Serpico's fame came after the release of the 1973 film Serpico, which starred Al Pacino in the title role.
Photo Abraham Menashe
———————————————————————————————————————-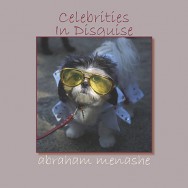 Francesco Serpico as featured in Celebrities In Disguise, by Abraham Menashe, available from iTunes.