Allan Pinkerton (August 25, 1819 – July 1, 1884) was a Scottish American detective who pioneered many spying techniques that are still used today. He was one of the first detectives to shadow his subjects, and his undercover operations, what he called "assuming a role," helped shape modern espionage.
——————————————————————————————————————-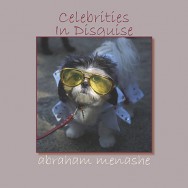 Allan Pinkerton, as featured in Celebrities In Disguise, by Abraham Menashe, available from iTunes.